Alterpages has been designed by Altervista to allow people to create their own website in a easy and fast way. The videoguide below explains you how to get started.
What can you do with Alterpages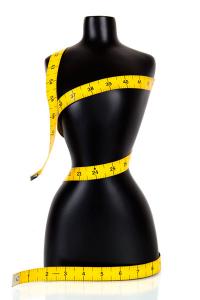 Customize your graphics
Personalizza i colori e i caratteri del tuo sito per rendere unico il tuo sito. La grafica si personalizza avviando l'Edit e andando su Grafica (icona Pennello). Potrai scegliere uno stile, un layout (struttura della pagina) e personalizzare i colori, i caratteri, la testata e lo sfondo del sito.
Add your content
Alterpages mette a disposizioni diversi elementi (widget) inseribili nelle pagine. Ci sono quelli essenziali come paragrafi, titolo e immagini, poi ci sono quelli multimediali per inserire video da YouTube o Vimeo o una galleria di immagini. Infine ci sono gli strumenti con cui inserire un modulo per ricevere mail o per il guestbook.
Create many pages
Creare altre pagine è semplice, basta andare su Sito (la prima icona) → Crea nuova pagina. Mentre per amministrare le pagine esistenti puoi andare su Sito → Gestisci pagine.
Usa il forum di AlterVista per risolvere problemi o ricevere suggerimenti: vai a Forum → AlterPages.
Alterpages is mobile friendly
Una parte sempre maggiore dei navigatori di internet usa uno smartphone o un tablet per navigare e spesso rappresentano più del 50% dei visitatori di un sito web.
Alterpages è pronto ad accoglierli per te grazie al suo comportamento responsive, ovvero adatta la visualizzazione degli elementi allo spazio disponibile, mettendo maggiormente in risalto i contenuti importanti, lasciando comunque accessibili gli altri.
Earn money with your Alterpages
Alterpages allows you to earn real money by adding advertising banner from the Altervista circuit and from the Altervista with AdSense programme.
I banner Altervista possono essere inseriti in qualsiasi momento utilizzando l'elemento Banner Pubblicitario e ti permettono di guadagnare dalle visite al tuo sito. Il funzionamento di questo circuito pubblicitario è spiegato più nel dettaglio sul blog di Altervista.
I banner Altervista with AdSense richiedono invece la registrazione su Google AdSense. Anche in questo caso si trovano più informazioni sul blog.